Bicycling with Butterflies: A Conversation with Sara Dykman – Presented by Monarch Joint Venture
Thu, April 29, 2021
7:00 pm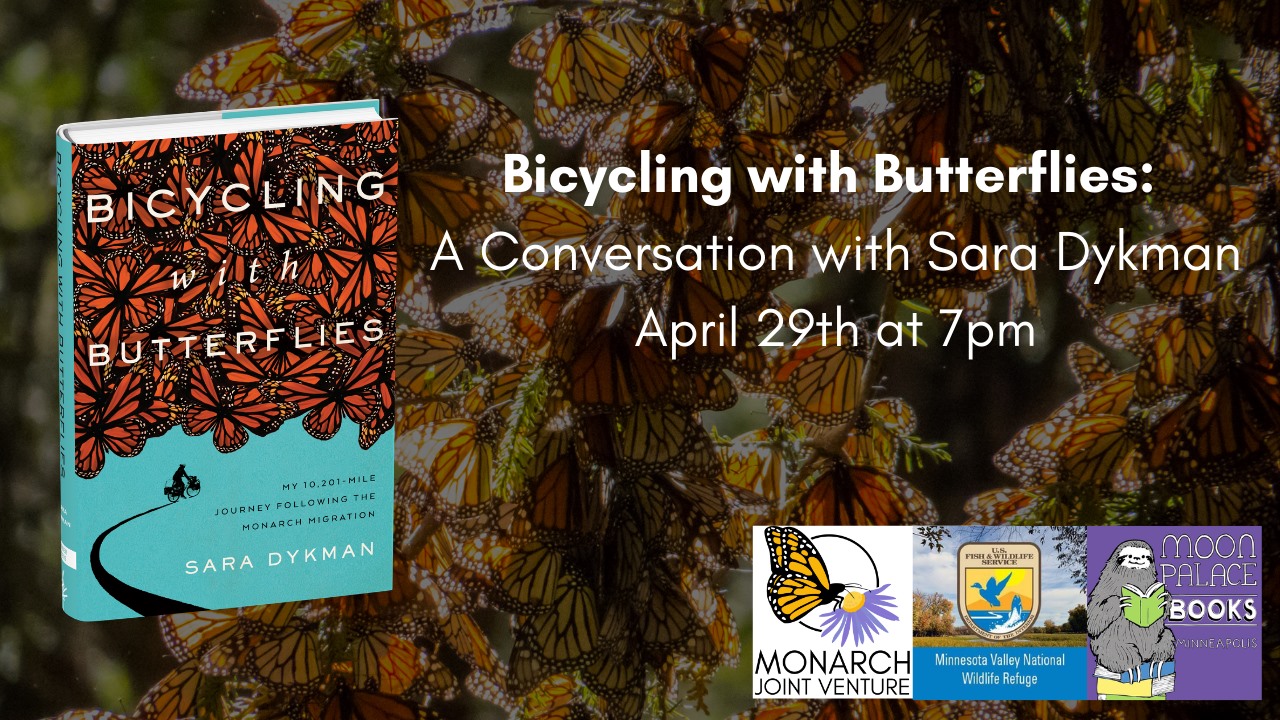 Join Sara Dykman, Monarch Joint Venture, Minnesota Valley National Wildlife Refuge, and Moon Palace Books virtually on April 29th at 7pm CST to learn all about Sara's butterfly bike tour and the book she wrote about it.
Sara Dykman is the founder of beyond­abook.org, which fosters lifelong learners, boundary-pushers, explorers, and stewards. In 2017, Sara once again became a boundary-pusher as the first person to bicycle along with monarch butterflies on their annual migration. Sara's adventure of more than 10,000 miles took her through three countries! Sara shares her journey in Bicycling with Butterflies.
This virtual event will be tailored to folks in Minnesota, but all are welcomed to attend. Following her initial presentation, Sara, as well as Monarch Joint Venture and Minnesota Valley NWR will be available to answer your questions!
The event is free, but space is limited! Registration is required – click the blue "Get Tickets" button.
Pre-order your book today from Moon Palace Books. Pre-orders will be signed and the first 30 orders will include a print of Sara Dykman's art!
Location
Webinar
online
internet, OK
Categories